Announcements
Keep a look out here and in Newsletters sent home for reminders, dates, and meet times.

Also you can view the "Clubs" Calendar for dates for events as well.
Robotics Overview
Robotics Club is for grades three, four and five students that love to solve challenging problems, invent, use technology, and build solutions. The club members use EV3 Lego Mindstorm robotics kits and software to solve select competition challenges. Club members work in mixed-grade level teams of four and will participate in one or two BISD robotics competitions. The club accepts both beginner and experienced applicants. Champion High School Robotics Club students and UTSA Engineering Ambassadors serve as volunteer mentors and BISD competition referees. Parents are also welcome to be mentors!


Application Process

The KES Robo Knights welcome interested students, but there are many more applicants than there are available positions. There are five EV3 kits, five laptops, and 20 team positions. Applicants only compete for a spot on the team within their own grade level.

Returning members are given priority if they are in good standing for character and grades. Returning members must fill out and turn in the "Returning Member Application" and "Teacher Recommendation" which will be delivered to them in their class.

New Applicants should ask their teacher for an application packet in the first week of September. In addition to the written application, all new applicants will be assigned an interview time with the club teacher after school on either the last Monday, Tuesday, or Wednesday of September. All applicants will be notified of the selection decision by the last Friday of September. Club will begin the first week of October and meet for an hour once or twice a week, typically Wednesday after school, 2:45-3:45, as well as Saturday mornings from 10:00-11:00. The club continues through March.
Teacher Bio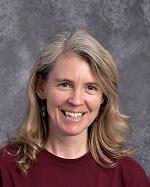 Phone: 830-357-4623
Email:
Degrees and Certifications:
Sherilyn Simm

Sherilyn Simm has been the Challenge Lab Teacher at Kendall Elementary since January 2015. Sheri was born and raised in Minesing, Ontario, Canada, and holds a Bachelor of Fine Arts degree with Specialized Honours from York University, Toronto, Ontario, Canada, as well as a Bachelor of Education degree from Nippissing University, North Bay, Ontario, Canada. Sheri has enjoyed travelling all over the world with her husband and two sons, and has taught in South Korea, Norway and, of course, Canada!